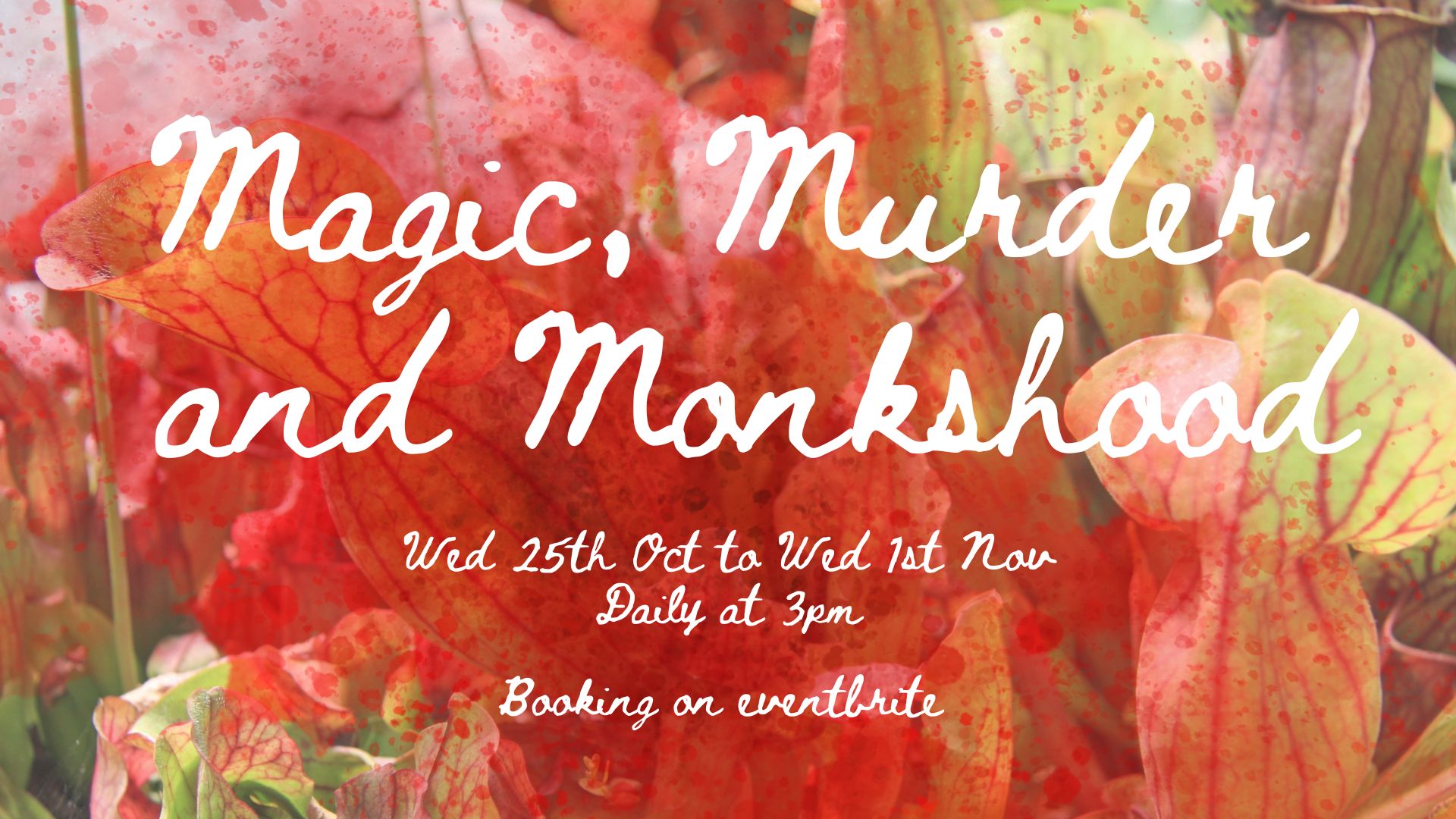 Discover the darker side of some of the plant collections with this adult only tour.
Throughout human history, plants have been used not just for sustenance and shelter, but also for more unsavoury practices. From poisons and hallucinogens to dark ritual and magic, discover some of the spine-chilling stories encapsulated by our collections…
❗Some material on this tour is not suitable for children. This is an over 16s tour only.
---
PLEASE NOTE:
This tour slot is intended for individuals and couples, families and friends etc.
For group bookings, please contact the Visitor Centre directly at botanicgardens@opw.ie or 01 8040319.
Tours will take place with a minimum of 2 people.
Unable to Attend? Please Cancel:
• by cancelling your reservation here on Eventbrite – or
• by phoning us during opening hours at (01) 804 0319 or (01) 857 0909.
You'll free a space for someone else to attend.
Where to Meet:
Meet in front of the Visitor Centre, outside the Café. Your guide, wearing an identifiable name badge, will meet you there.