This year we are delighted to once again host the Totally Terrific Tomato Festival, and share the remarkable story and sheer variety of this amazing fruit – last year's festival featured a World Record breaking 261 cultivars! This display runs in the Teak House Saturday 12 – Monday 21 September, alongside a series of tomato talks and fun activities for children.
This SATURDAY 22 February, from 11am to 1.00pm, we invite all you fellow tomato lovers to come and pot up your own seedlings at the National Botanic Gardens.
Here are some images of the early stages from Keith, one of the plantspeople up in the Nursery. Hard to believe that these tiny seedlings will supply a bounty of beautiful toms later this summer! Keep scrolling for more information.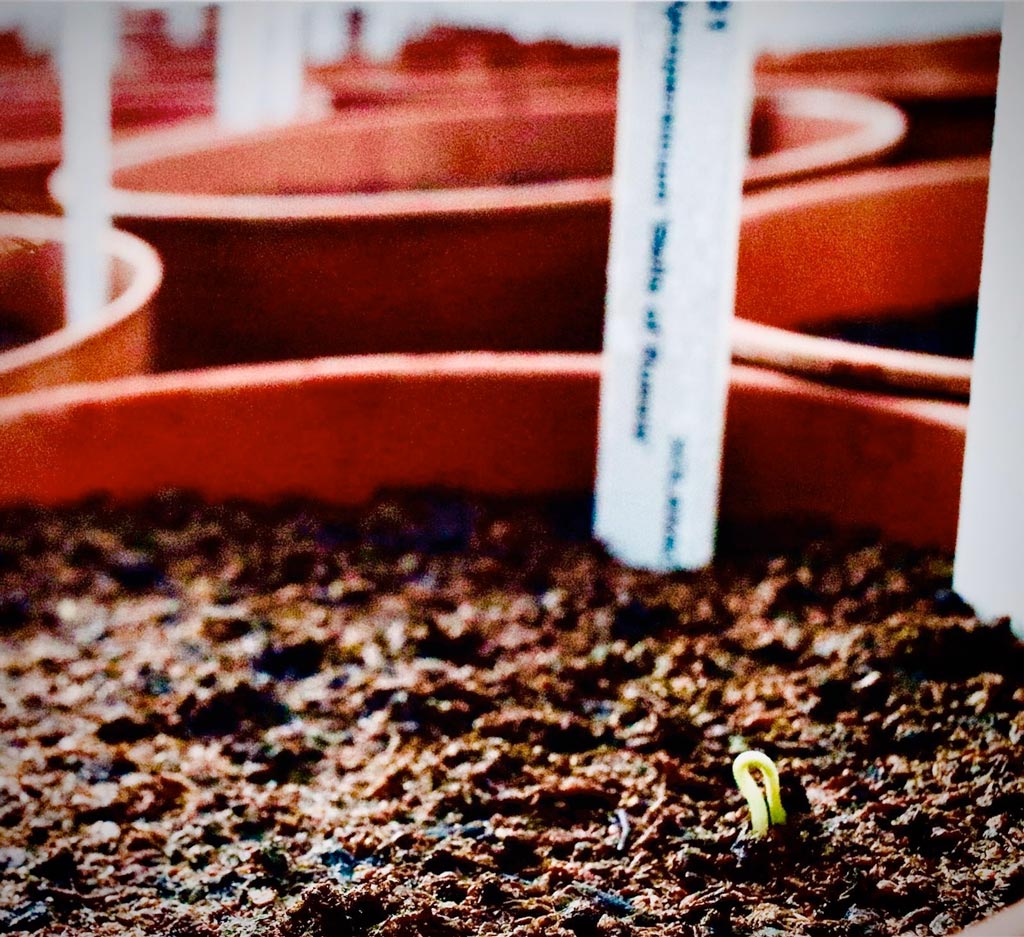 Bring your own pots, labels (and a pen or pencil to write them). We provide the compost and the seedlings.
All we ask is that you bring back some of these tomatoes to show at this year's festival. Entries will be accepted Friday 11 September 9.00am – 4.30pm and Saturday 12 September 9am – 10am only. We also welcome submissions of tomato cultivars not provided by the National Botanic Gardens – the goal is to present as wide a diversity of varities as possible! The festival will run from Saturday 12 September to Monday 21 September this year. Updates to follow…