This summer, plunge into the gripping 200 year history of Ireland's National Botanic Gardens.
We are delighted to host a unique theatrical experience from Shiva Productions, the makers of "Angels in the Park."
Will Medical student, Finn, be able to stomach digging up fresh corpses for Professor Trollope?
Will James expose Mary McCoy's secret bustling side-business?
Will Molly's date work out, or will it be back to the Tinder drawing board?
Shiva Productions, in association with the OPW and Dublin City Council, are bringing to life a new site-specific theatrical experience, digging up the ghosts of the gardens' riveting past.  Based on true events and real life characters, spanning the cholera epidemic to the onset of World War II, audiences will be taken on a thrilling ride through time before being jolted back to our technology-drenched present.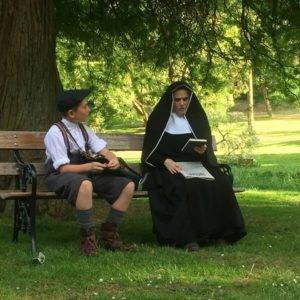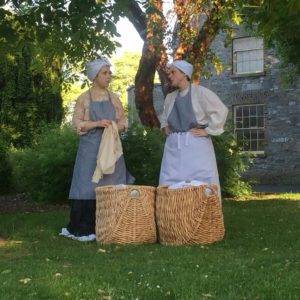 A series of four short plays will be performed in various locations within the picturesque grounds of the National Botanic Gardens, Glasnevin.
Written by Sharon McCoy, and Directed by Aoibhinn Marie Gilroy.
Performance Dates and Times:
Sunday 24th June – 2pm & 4pm.
Sunday 1st July – 2pm & 4pm.
Saturday 7th July – 2pm & 4pm.
Saturday 14th July – 2pm & 4pm.
Duration: 60 minutes.
Audience numbers are limited – Book early to avoid disappointment. Car park and amenities are on site.  Tickets €11.40.
Booking via Eventbrite:
https://www.eventbrite.ie/e/theatre-in-the-gardens-tickets-44400923357?aff=es2
Note: The performance is not seated. Portable chairs are allowed, rugs to sit on are welcome, and umbrellas are advised. Wheelchair accessible.