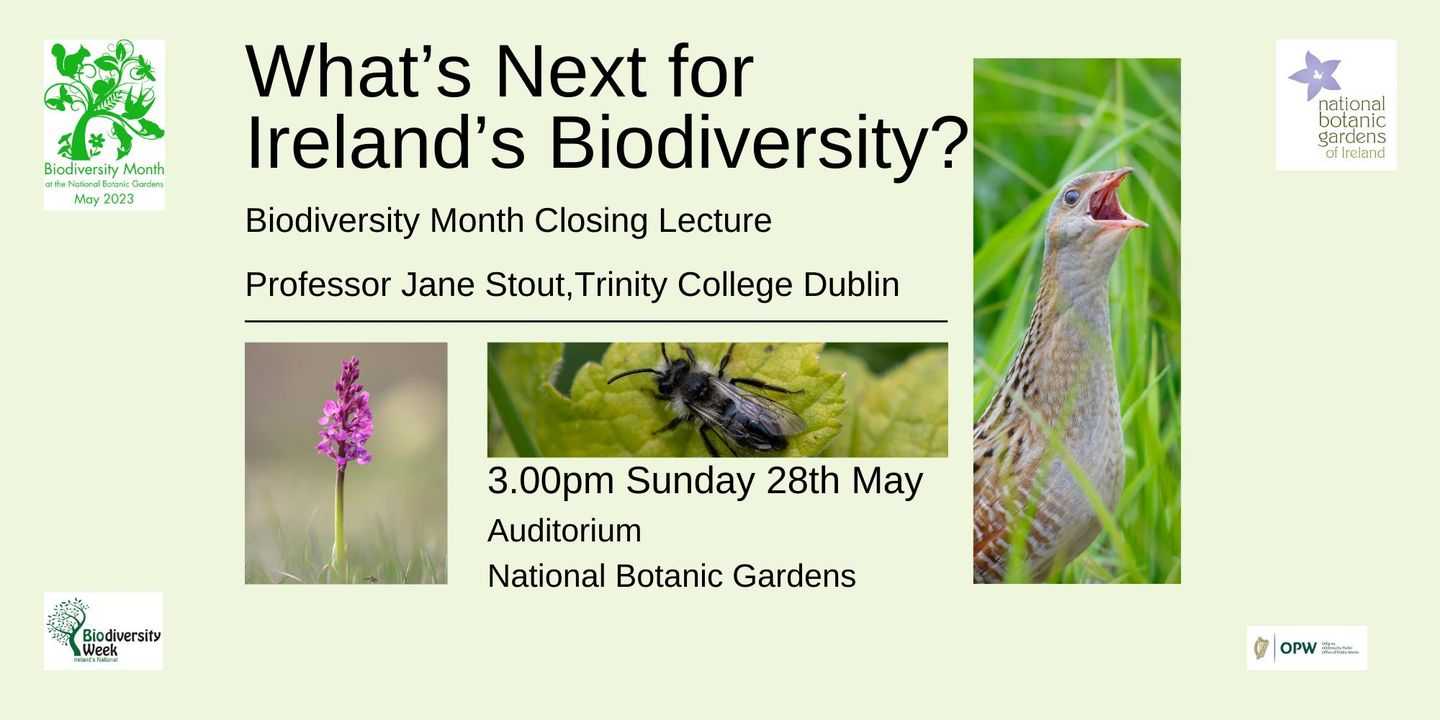 To finish up our series of Biodiversity Month lectures, we are delighted to present this free talk by Professor Jane Stout of Trinity College Dublin on Sunday 28th May.
We are in the midst of a nature crisis, but it's not too late bend the curve on biodiversity loss. With more international agreements, European Directives and national policy, across all sectors and scales, nature has a chance. In addition, many actions have climate and health benefits too. This talk will cover some of the actions that are being taken in Ireland and overseas to halt and reverse biodiversity loss.
Jane Stout is a Professor at Trinity College Dublin, whose work focusses on understanding complexities of natural ecosystems and interactions between nature and people. An internationally renowned expert on pollinator and pollination ecology, Jane is a prominent voice for biodiversity and its value. Her research helps to identify societal and business risks associated with biodiversity loss, and development of habitat management solutions.
At the National Botanic Gardens we are holding Biodiversity Month throughout May to celebrate the wonders of Irish biodiversity. As always National Biodiversity Week will be running from 19th to 28th May 2023.
Free event. Book here