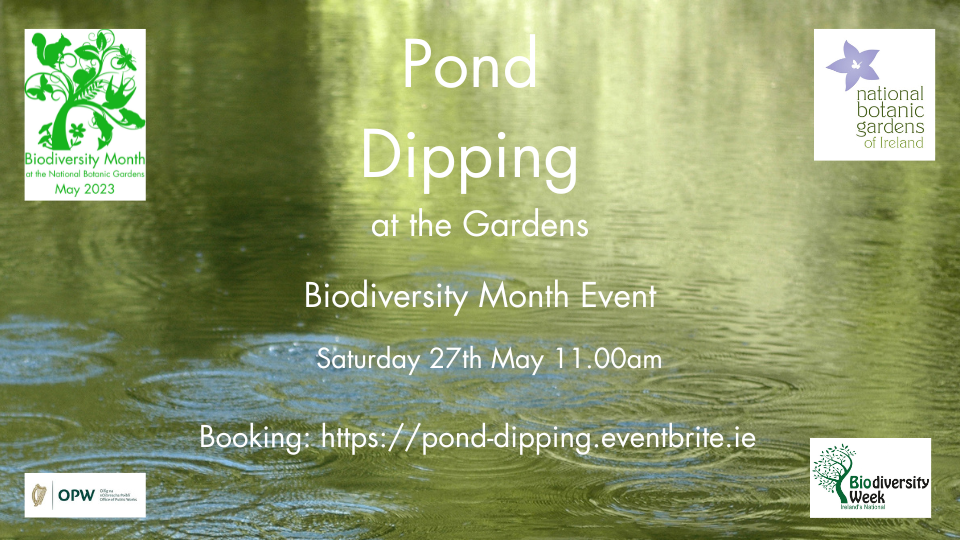 Freshwater habitats are full of surprises, and even the smallest pond may contain multitudes of minibeasts! Join us at the National Botanic Gardens this Biodiversity week, and explore the weird and wonderful world of insects and mini-beasts living in and around our ancient ponds. Perfect your technique with guidance from the experts and learn how to identify the amazing creatures you have captured. Once you have discovered the hidden pond life you will never look at ponds the same way again!
Suitable for children aged 8 and above. Free of charge, but booking is essential.
At the National Botanic Gardens we are holding Biodiversity Month throughout May to celebrate the wonders of Irish biodiversity. As always National Biodiversity Week will be running from 19th to 28th May 2023.
Free event. Book here