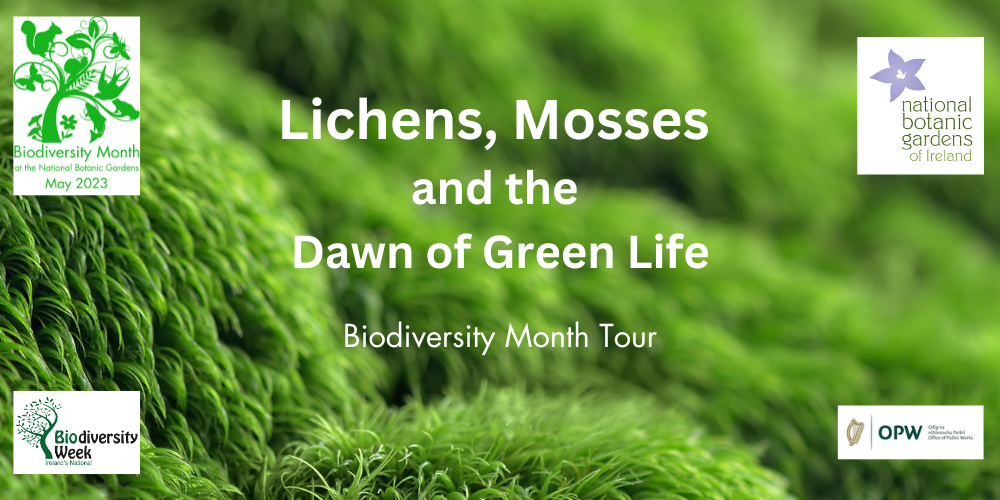 We live in a world of green plants, trees in leaf and flowers in bloom everywhere. But what of the smaller growing things, the often-forgotten algae, lichens and mosses which grew upon the earth before a tree or flower ever raised their heads, and which still survive today in the harshest environments? Join us at the Gardens this Biodiversity Week to examine the intricate beauty of mosses and lichens, hear fascinating stories of these ancient forms of life, and learn how they have helped shape the very fabric of the world we live in.
Note: To better see this tour's small flora, bring along a hand lens, magnifying glass or even a magnifier app on your phone!
At the National Botanic Gardens we are holding Biodiversity Month throughout May to celebrate the wonders of Irish biodiversity. As always National Biodiversity Week will be running from 19th to 28th May 2023.
€5 per person. Book here